(photo courtesy of my 7 year old and my cellphone... )
One thing a lot of author's dream about is holding a copy of their book. After nearly 9 months as an ebook, I'm finally getting to hold mine!
CROSSING THE DEEP and SAINT SLOAN are NOW IN PAPERBACK!!!!
(( My kids are so excited! They keep jumping up and down and kissing me :) They think it's neat to see ole Mama's name on a book cover. I'm with them on that...))
You can buy them from Amazon as a paperback or anywhere ebooks are sold as... well... an ebook.
Couldn't wait to share this with you guys!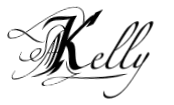 Enter to win a free advanced review copy of my newest book, THE DECEPTION OF DEVIN MILLER, releasing July 23rd!!