It's been awhile since I've posted. I haven't forgotten ya'll, just got busy.
Have you ever heard of pitchmadness? Well, if not, it's a contest where you enter a 35 word pitch and the first 250 words of your novel. 'Slush readers' read the pitches and choose their favorites. Then the team captains pick 15 each (60 total). Those pitches are loaded on the websites and the participating agents get to 'bid' on the pitches (the rules will be up tomorrow).
WELL, I'm SO Excited because my 4th novel (wow... I can't believe I've written FOUR!) was chosen to be on #thedreamteam by captain Brenda Drake! I'm OVER THE MOON! Honestly, I never thought it would go that far. I love it, but I didn't know if others would. Even if I don't get an agent, I had confidence now that this is a good book and has potential :) Fingers crossed!
In other news, Thursday is the day I lose my mind ;) (just warning you ahead of time). I've decided to do a blog tour--- but not just ANY blog tour. A ONE DAY BLOG BLITZ.
TWELVE people (you read that right) have graciously turned their blogs over to me to help get the word out about SAINT SLOAN (sequel is being plotted now... leave a comment if you are on Team Aaron or Team Ray-- *I* know who she ends up with, but you never know... I *could* be persuaded ;) )
On Thursday, I'll post the blog links as well as how I did in Pitchmadness!! It's going to be an interesting week!! (Plus, I'm getting my content edits back for B.I.G. is Beautiful! Squee!)
Here are the WONDERFUL people who have agreed to host me on their blogs:
Wendy Knight-- author of Feudlings
J.F. Jenkins-- author of The Corruption of Mila
Christi Corbett-- author of an upcoming June AP release :) (her blog: http://christicorbett.wordpress.com )
J. Andersen-- author of At What Cost
Felicia Rogers-- author of Labor of Love
Patricia Kiyono -- author of The Calico Heart
E.A. West-- author of Imperfect Beauty
J.L. Salter-- author of Rescued by that New Guy in Town
Sherry Gloag-- author of Vidal's Honor
Zanna Mackenzie-- author of The Love Programme
Lynn Spangler-- author of an upcoming AP release (March 28th!!) www.lynnspangler.blogspot.com.
Stephanie Robertson-- (here's her blog: www.thewritesteph.com )
*Some authors have more than one novel out... I'm just giving you a sampling. Click on their Amazon author page and learn more about their books :)*
HUGE thank you to all the authors who are helping with this! :)
One thing I would like to ask... I have a small medical test on Wednesday I'm a little nervous about. I'm sure it'll be okay, but I wouldn't mind some prayers :) I'll give you more information on it in a different post.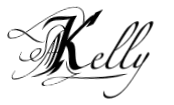 SAINT SLOAN and Grace Award Nominee CROSSING THE DEEP available now published by Astraea Press~ Pure. Fiction.